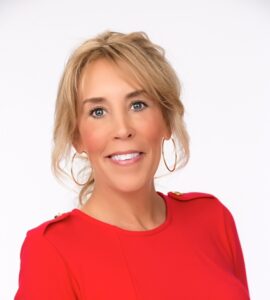 CLINTON – Clinton Savings Bank Senior Vice President/Chief Marketing Officer Ellen McGovern has been named as chairman of the United Way of Tri-County board.
"The mission of the United Way of Tri-County resonates with me on a deeply personal level," McGovern said. "I am proud for the last four years to be part of an organization whose mission is to increase the organized capacity of people to care for one another in our communities that can produce significant and measurable results in the areas of education, income and health."
McGovern earned her bachelor's from Worcester State College and master's from Nichols College. She has worked with Clinton Savings Bank for over 22 years. 
She has been honored as a Girl Scout woman of distinction and received awards for her involvement in the community in addition to educational programs from the New England Financial Marketing Association. 
McGovern has served as a volunteer on the Shrewsbury High School Committee, board member for the Nashua Valley Council Boy Scouts of America, the Robert F. Kennedy Children's Action Corps and committees within her industry.
"We are honored to welcome Ellen as chairman of our board," said United Way of Tri-County President and CEO Paul Mina. "Her commitment to our board and mission along with her strong leadership abilities, a passion to make significant changes within the community and with her extensive background in financial services, we believe she will [be] an excellent chairman of the board."