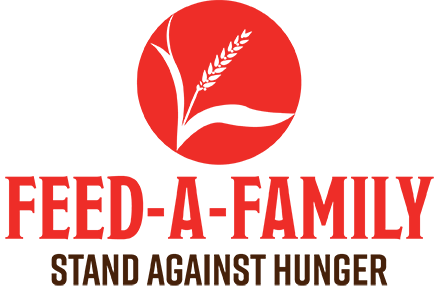 Join us this month as we kickoff our 2023 Feed-A-Family campaign Stand Against Hunger.
Follow us to learn what actions you can take to help end hunger locally.

Below are just some of the ways you can get involved this September to Stand Against Hunger:
Make a financial contribution
 
Donate – Shelf stable, non-perishable foods like pasta, canned fruits, vegetables, meats, soups, and stews, peanut butter, protein bars, baby food, rice, and cereal – or hold a food drive!
 
Volunteer – Volunteers support our work every day. Volunteers are needed for morning, afternoon, and evening shifts. You can volunteer just once or on a regular basis.
 
Spread awareness – Like and share posts on the United Way of Tri-County's social media channels including FB, Instagram, LinkedIn, YouTube.