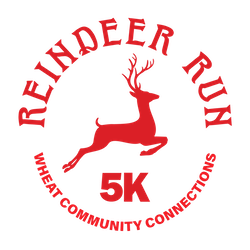 THANK YOU!
We would like to thank all the participants, volunteers
and our generous sponsors for making this our best Reindeer Run ever!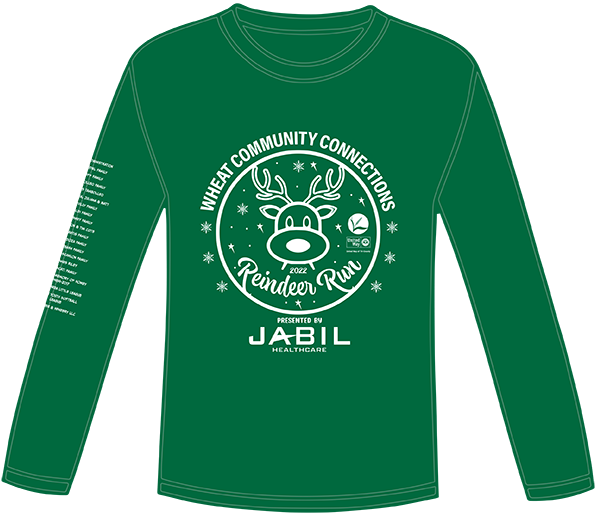 Welcome to the WHEAT Community Connections Reindeer Run.  By participating in this fun 5K event you'll be making it possible for struggling families and individuals in Clinton, Bolton, Berlin, Lancaster and Sterling to make ends meet.
What will your registration and fundraising dollars do?
WHEAT Community Connections provides a weeks' worth of groceries each month to help stretch our client's food dollars.  Hot, nutritious lunches and dinners are served five nights a week at our Café, and during the holidays we provide a Thanksgiving turkey and all the trimmings to clients so they can cook and enjoy a holiday dinner at home with their family.  We make sure our client's children have backpacks full of school supplies each September, and holiday gifts at Christmas.  WHEAT's Senior Mobile Market, in partnership with Growing Places, also delivers meals, groceries and fresh, locally grown produce to housing authorities in Bolton, Clinton, Lancaster and Sterling seniors, veterans and disabled. We also connect clients with case management services to apply for SNAP benefits, fuel assistance, emergency services, Mass Health, and information and referral to other local agencies. WHEAT also has a Thrift Store which provides residents with low-to-no cost clothing and household goods. 
Fundraising is optional, but we hope everyone will take advantage of the opportunity to create a fundraising page and ask friends, family, and co-workers to support you and WHEAT Community Connections.
From the entire WHEAT team, thank you for your support!!