ONLINE REGISTRATION IS OPEN!
Jack's Abby United Way 5K
Saturday, October 14, at 10am
This race will begin and end at Jack Abby Craft Lagers
100 Clinton Street in Framingham, MA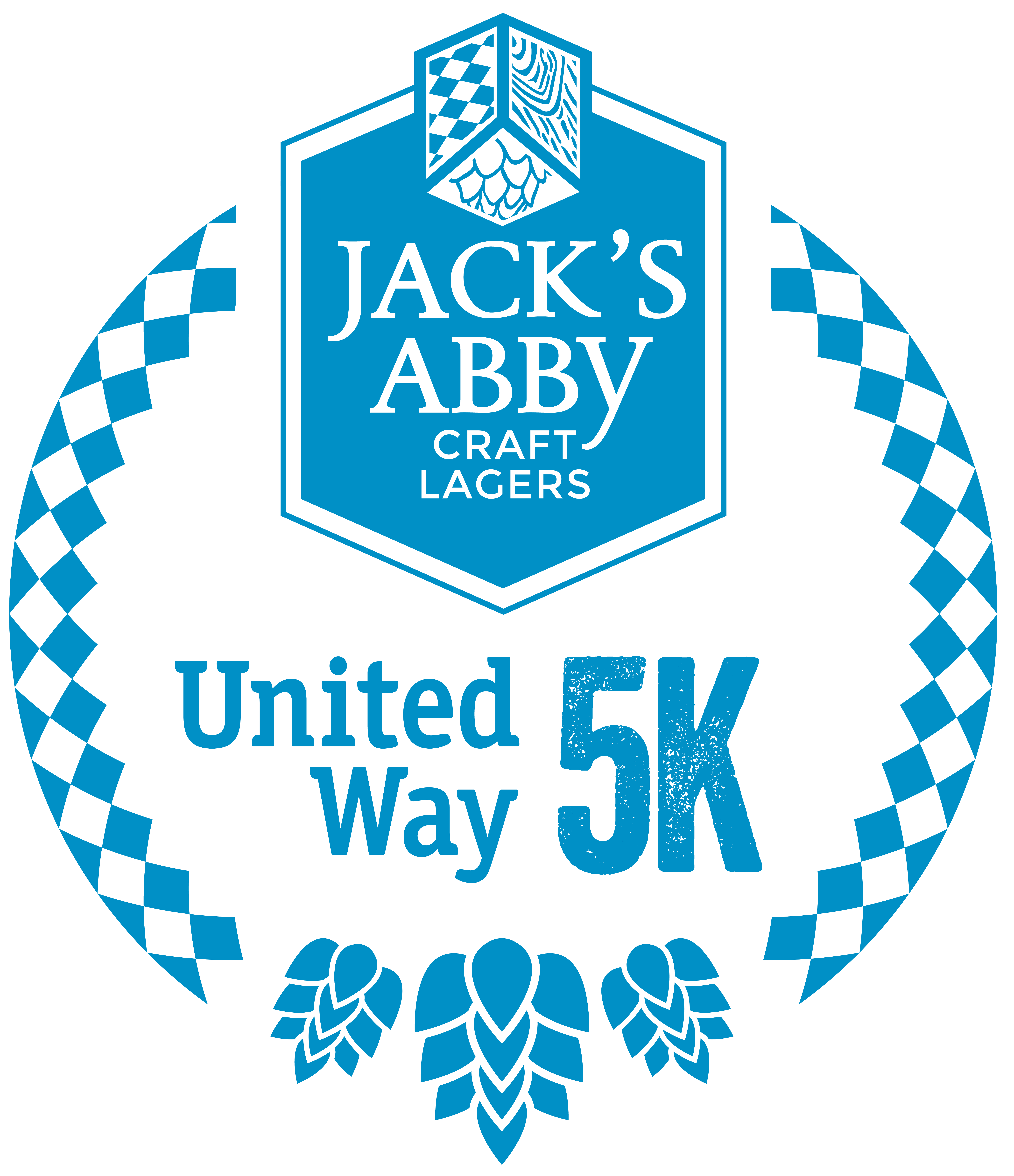 Funds raised by runner registration fees will support the United Way of-Tri-County's critical direct service programs.
Jack's Abby will host our after-race celebration in their Beer Hall and Beer Garden at 100 Clinton Street, where all participants 21+ can enjoy a cold lager.
The fee to participate is $35. Proceeds from each runner's registration fee goes directly to the United Way program of their choice: feeding the hungry, early literacy, or suicide prevention.  
To ensure a safe and fun event for everyone the race will be capped at 700 runners.
Special awards will be presented to the top individual fundraiser and team fundraisers.  There will also be music, a free photobooth, and of course, beer!
Cash prizes will be awarded after the race to the male and female winner in each age category.
14 and Under    $25 
15 - 19    $25 
20-29    $50 
30-39    $50 
40-49    $50 
50-59    $50 
60-69    $50 
70+    $50 
 
If you would are interested in sponsoring this event, please  contact Special Events Manager Sandy Baldi
at 508-370-4873 or email Sandra.Baldi@uwotc.org