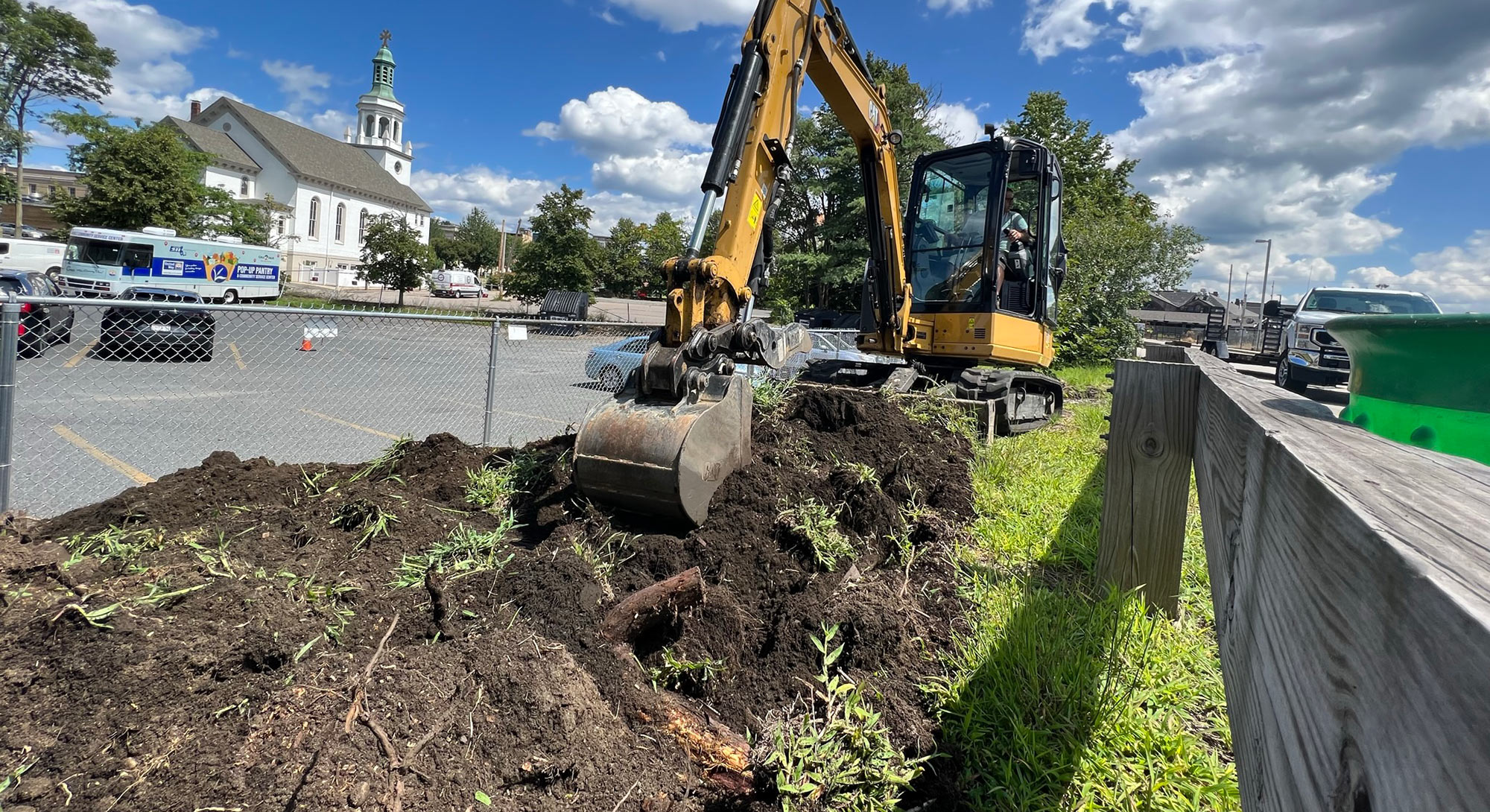 We're quite literally growing our food security programs and we couldn't be more excited. Construction is underway on the United Way Community Garden at the Pearl Street Cupboard & Café (PSCC) in Framingham!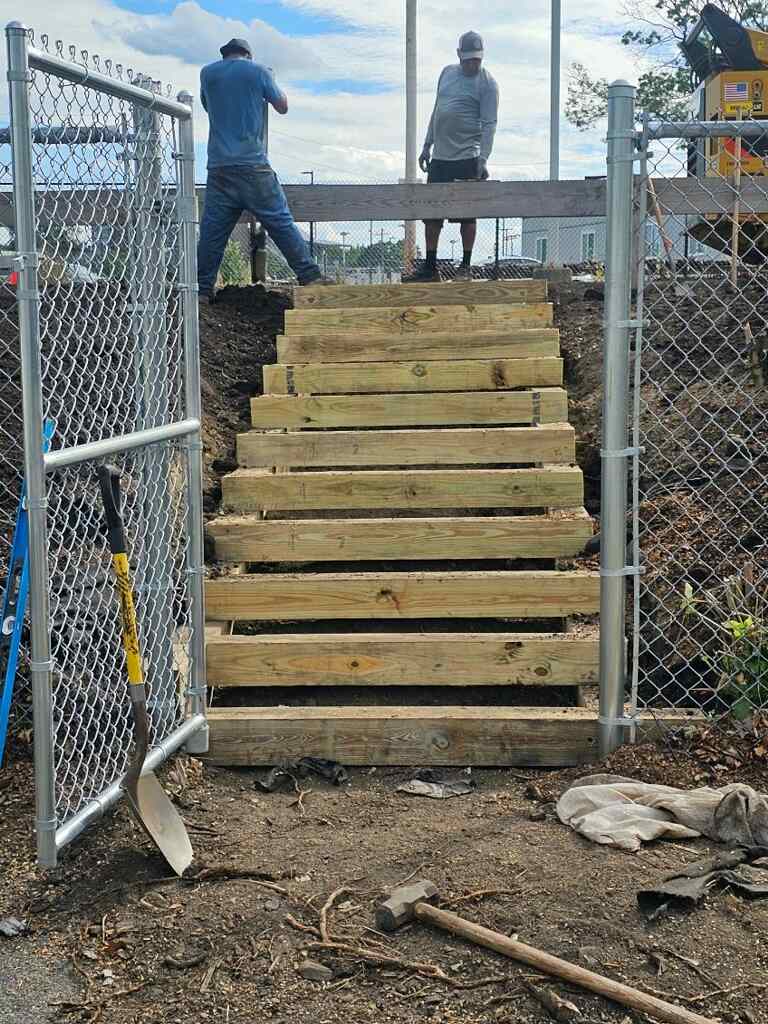 The United Way of Tri-County has partnered for the project with the City of Framingham and MetroWest Regional Transit Authority, which own part of the site. The garden plot is a rectangular slice of land between the PSCC parking lot and the "Banana Lot," named for its shape, which the MWRTA runs its buses through. Thanks to sponsorships from Middlesex Savings Bank and Barrett Distribution Centers, we broke ground on the project in August and have prepared the site for planting in the Spring.
Garden designer Liz Morrison, a former volunteer at Mass211's Call2Talk program, drew up our conceptual plans for the 150'x15' vegetable and flower bed. Next growing season we'll plant spinach and lettuce, green beans, zucchini, tomatoes and other crops to harvest and give to our clients at the food pantry and café.
We're excited to have the freshest of produce that's grown and picked right here by our staff and volunteers. 
 
We're well on our way thanks to K & K Landscape and Cleaning Services of Framingham, which has cleared and graded the site for us, turned over the dirt and added a fresh layer of topsoil. We've installed a new fence and gate and can't wait for spring to get our vegetables in the ground.
 
In the meantime, we celebrate the launch of the garden on Sept. 23 with an event called "Planting Seeds of Hope." Call2Talk and the MetroWest Regional Coalition for Suicide Prevention are organizing the event, which goes from 2-5pm, and asking members of the community to come plant allium and crocus bulbs that will bloom in the spring. 
 
Later next year, we can't wait to reap what we grow: A bounty of fresh produce to supplement what PSCC Director Joe Mina already receives from the Greater Boston Food Bank and other suppliers.
 
Liz Morrison's design includes spinach, arugula, lettuce, mixed greens, squash, pumpkins, zucchini, peppers and kale, with a large trellis in the middle of beans, tomatoes, the squash and other trailing veggies. To encourage pollination, we'll also grow daffodils, Black-eyed Susans, low-growing Sumac, wildflowers, elderberry and blueberries.
 
We're excited to bring this long-awaited dream of a garden to fruition thanks to our generous sponsors and partners. Thank you!